Cyberflex Group of Companies include: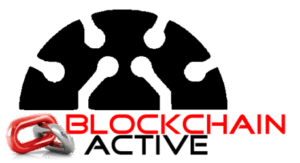 Blockchain Active is a division within CyberFlex (Pty) Ltd that started when CyberFlex became a development partner with Tymlez
Blockchain Active's vast IT and business skills combined with the numerous benefits of the Tymlez blockchain platform is ideal to provide blockchain solutions to the ever-growing demands in South Africa. This partnership allows Blockchain Active to provide accelerated development and deployment of blockchain solutions resulting in an accelerated return on investment for clients
Blockchain Active has the added advantage of access to the industry experience and successful track record of Tymlez and their established blockchain ecosystem infrastructure internationally; thereby ensuring the successful roll-out of blockchain solutions for clients

AI Active is a division of Cyberflex (Pty) Ltd. Artificial Intelligence is the technology that is used to perform certain tasks much quicker and more accurately than what is humanly possible. No business should ignore the huge opportunities that AI can provide to remain competitive.
We have packaged the AI elements to provide solutions for some business-specific challenges. AI Active is an ideal partner to assist you in embracing AI in your business.